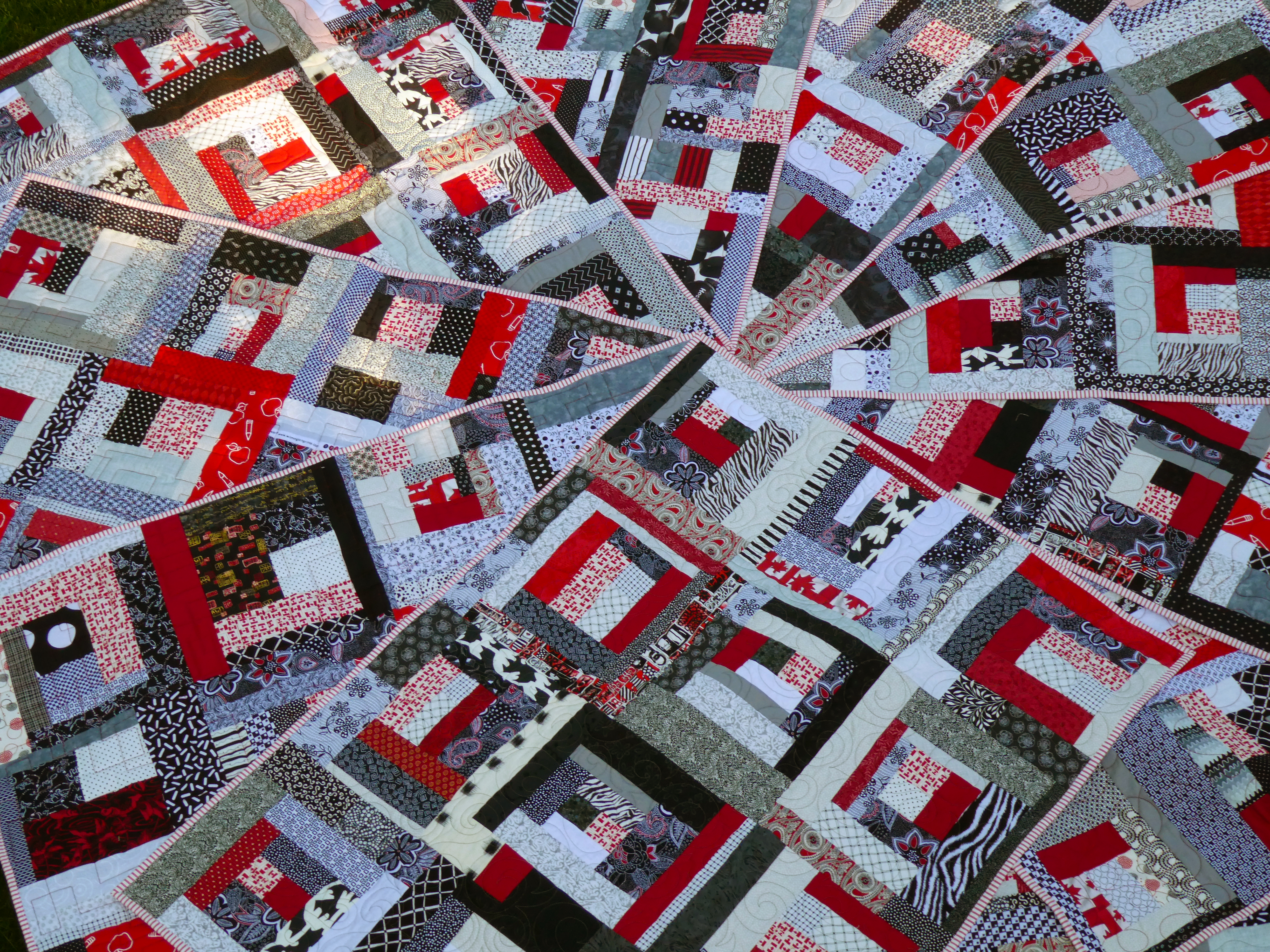 Canada Quilts 2017
Black and white with little red maple leaves all over. Sometimes I leap before I look. So in celebration of Canada's 150th anniversary of Confederation I volunteered to work at Canada's Biggest Quilt Bee for 3 days during Quilt Canada 2017. This show is sponsored by the Canadian Quilters' Association.
Quilters from all across Canada were called to donate blocks, quilt tops or quilts and perhaps their time. I jumped on board and started making blocks in January which turned into quilt tops. With a generous donation from the Garden State Quilters' of which I am a member, I purchased materials to finish the tops and made 10 quilts. The goal of the Bee is to make 1000 quilts which will be donated to Ronald McDonald houses right across the country. I don't know how many quilts have been collected yet but I am sure to be busier than ever during the show before the final numbers are tallied.
I leapt right into this and as usual landed in a big pile of quilts and learning and meeting new people. One of the best places to be.
Happy Birthday Canada and quilt on!
Barbie